Remodeling your kitchen is one of the most fun home renovation projects. However, this is one of the scariest home improvement jobs since it involves charges that aren't necessarily cheap. It might be a significant undertaking, but with the appropriate remodeling contractors, you can accomplish your dream kitchen design while staying within your budget and time frame.
Things To Consider for Kitchen Remodels
Kitchen renovations are thrilling, but they're also time-consuming and may be daunting. Before you even consider installing new cabinets, counters, appliances, or fixtures in your kitchen, you must first address the plumbing. You'll inevitably need to make some plumbing repairs and improvements before finishing the remainder of the kitchen makeover.
Morris Jenkins offers everything you need, from drain cleaning to whole-home repiping, so you can get all your plumbing needs tended to in one place. Now that that's sorted, here are five ideas to think about while planning to remodel your kitchen.
Determine How Much Remodeling You Need Done
Before remodeling, you must have a solid plan. This will help you determine your budget. Do you only intend to spend money on new worktops, cabinets, and appliances? Or are you planning a total kitchen renovation? Working with renovation contractors will be beneficial since they will give you a clear picture of the remodeling process.
You'll also need to decide what you want it to look like – are you going for an industrial look? A contemporary feel? Or maybe something in-between? Once you've figured it out, it's time to discuss how much work each option will require.
To DIY or Not to DIY
You could be encouraged by some online videos and DIY blogs. It's still a crucial procedure, no matter how much you believe you can accomplish alone. Attempting to do a DIY project in your kitchen might lead to problems and may cost you extra money.
If you've always wanted to try your hand at home improvement projects but have never had the time or energy for them, hiring a contractor might be the best option. Not only will they know what they're doing and make sure that everything goes smoothly, but their experience will also give them an edge when dealing with unexpected problems.
On the other hand, if you've done plenty of DIY projects in the past and love getting your hands dirty (and maybe even have some skills), then going it alone might just be right up your alley. You can save money by doing most of the work yourself, and there are many ways for DIYers to save money on materials by buying cheaper supplies instead of paying full price across multiple stores.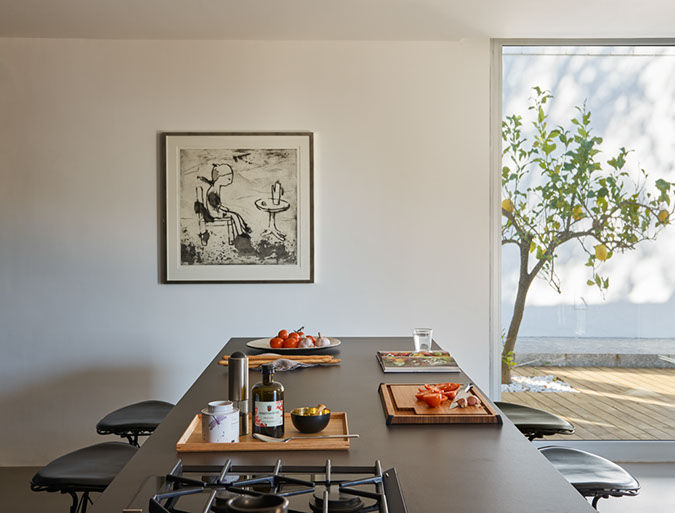 Trends Don't Have to Be Followed
One typical myth regarding kitchen remodeling is that you must follow the latest fashion. Remodel your kitchen depending on your needs. The latest design trends might provide inspiration, but you aren't obliged to follow them. When you see a popular design, consider how it will affect your kitchen.
You should also ensure that whatever you do with your kitchen will be functional for years. If something doesn't make sense or isn't as useful as it should be, ditch it! Also, don't rush into deciding how much money you want to spend on remodeling your kitchen – that can get expensive fast! Instead, take time to think about what works best for your budget so that you end up with a space that fulfills both function and aesthetics at the same time.
The Lighting You Have vs. The Lighting You Need
Lighting is an essential component of every home. This includes both natural lights from windows and electrical lighting. When remodeling your kitchen, it's critical to include lighting upgrades in the design.
Make a decision on how much lighting you want to have in the kitchen. Because your kitchen is generally the busiest room in the house, appropriate lighting is essential. Lighting should be planned ahead of time, not after rebuilding the kitchen.
Quality Flooring Is Essential
Always use high-quality flooring for your kitchen renovation project. When money is limited, some homeowners opt for a less expensive floor. This is never a good idea because the floor is an essential aspect of your kitchen.
Not only will it improve the aesthetic of your kitchen, it will also play an important role in ensuring the overall safety of your kitchen. It doesn't matter if you have an incredible-looking kitchen if the flooring looks terrible after only a few months.
When you choose flooring for your kitchen remodel, consider these factors:
Cost: Invest in quality materials that will last longer and look better over time.
Durability: Flooring doesn't have to be made from hardwood. You can find different options that are affordable and durable. However, if you choose wood or tile floors for your kitchen remodel project, ensure those materials are made from high-quality materials that won't scratch or stain easily.
Style: Think about how much personality your kitchen has and how much you want it to have going forward.
Final Words
One of the most common worries about kitchen remodeling is the idea that it's excessively pricey. It's critical to understand that kitchen remodeling does not necessitate a large investment. Working with a professional team is one of the most reliable methods of remaining within your budget. With remodeling specialists in charge of the job, you will undoubtedly receive what you pay for.
All images from Vallès Oriental Residence – courtesy of YLAB Arquitectos – discover the full project on Archiscene.