Santa Clara, CA – GADI Construction, a construction company located in Santa Clara, is committed to providing top-quality services and customer satisfaction. The company has nearly a decade of experience and is licensed and insured. GADI Construction offers various services such as flooring, kitchen remodeling, bathroom remodeling, landscaping, and garage remodeling. The bathroom remodel company is known for its efficiency and attention to detail. Clients can expect top-notch service when they choose GADI Construction.
"Do you want to increase the space in your home without going through the hassle and expense of a traditional home expansion? GADI Construction can help. We're experts in construction and remodeling, and we can help you create the home of your dreams. We're a cut above the rest because we're dedicated to our craft, and we take the time to get to know our clients. We'll work with you to create a space that's perfect for your needs." Said the company representative.
Having a functional yet beautiful kitchen is a dream for many homeowners. GADI Construction can make that dream a reality. The company has years of experience in kitchen remodeling and can handle all aspects of the project. Whether it's kitchen electrical issues like upgrading the basic electrical circuit to support new appliances or reconfiguring the layout to create more counter space, GADI Construction has the expertise to get the job done right.
Sometimes the only place someone can get away from the hustle and bustle of everyday life is their bathroom. GADI Construction can help make that space more relaxing with various remodeling options. Clients can choose from multiple materials, fixtures, and colors to create the perfect oasis. From plumbing work that ensures adequate water pressure to tile work that makes the space inviting and comfortable, GADI Construction has the experience and skill to complete any bathroom remodeling project perfectly.
A home's outdoor space is just as important as the indoor space. GADI Construction can help homeowners make the most of their outdoor space by constructing decks and patios. The company offers a variety of different materials and designs to choose from. Whether a simple wooden deck or a more elaborate patio with built-in features like a fire pit or outdoor kitchen, GADI Construction has the knowledge and experience to make any homeowner's vision a reality.
A beautiful landscape can add value to a home and make it more enjoyable to live in. GADI Construction offers various landscaping services to help homeowners create their perfect outdoor space. From pavement and retaining walls to walkways and Driveway, the Santa Clara bathroom remodeling contractors create the best aesthetic landscape sure to leave a smile on their client's face.
GADI Construction is located at 3205 Cabrillo Ave, Santa Clara, CA, 95051, US. Clients needing more information about their services can contact the construction company at 408-889-1000 or visit the company's website.
Media Contact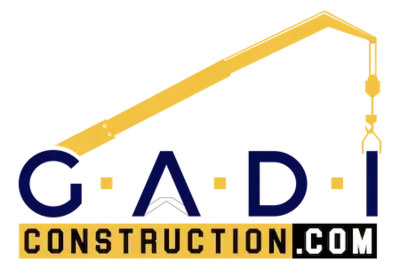 Company Name
GADI Construction
Contact Name
Inon
Phone
408-889-1000
Address
3205 Cabrillo Ave
City
Santa Clara
State
CA
Postal Code
95051
Country
United States
Website
https://www.gadiconstruction.com/